Info: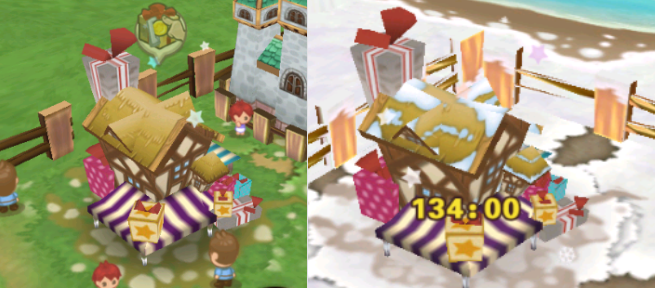 Lottery:
Every 600 minutes (10 hours), players can spin a wheel with multiple prizes on it. It contains an assortment of lucrative rewards.
Prizes include:
Up to 10000 Coins
Up to 10000 Crystal
1, 2, 5, 10, 20 or 50 Mojo
Magic Spar
Chests
Element
Equipment (Samurai, Mechanical, Beast, Doom, Evil Bone, Darkness) based on Hero
Equipment fragments (Bashing, Shadows, Flames) based on Hero
Gems, up to level 2
Friend's Chest: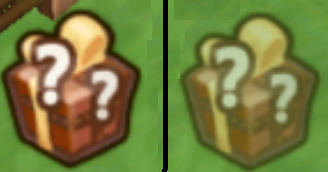 When entering a kingdom that you are friends with, a pulsating icon should appear at the bottom of the screen. This shows that the chest hasn't been full yet and you can volunteer to help with the chest. Assisting typically yields coin or crystal rewards, but occasionally some Mojo can be acquired.
There are three chests: 5, 8 and 10 player chests. Typically the chests requiring more friends will yield better rewards. They simply yield an enhanced version of chest assisting rewards.
Trivia
The Lottery received a massive overhaul. Prior to its current state, the rewards were significantly worse, such as extremely low amounts of coin or crystal. Additional spins could also be performed, requiring 1 Mojo for each paid attempt. Obtaining valuable equipment would also result in all friends to that player obtaining a message stating "Your [player name] has won [valuable item]! Don't be jealous! Keep up the hard work."